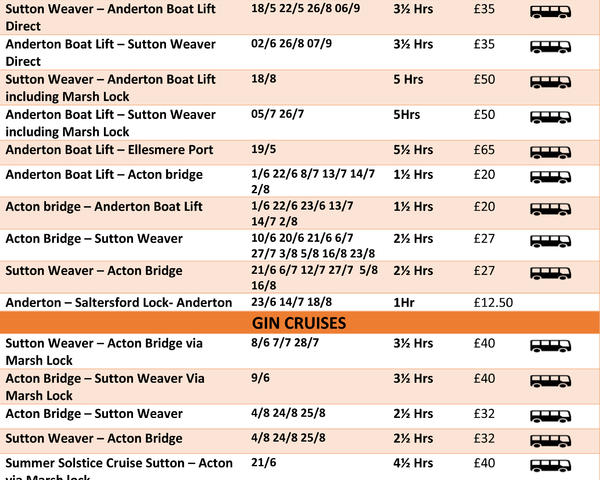 2019 Timetable
Published: 6th Nov
We have a selection of cruises on offer for 2019, offering relaxing cruises along The River Weaver in Cheshire. Prices are from £12.50 for a short cruise and longer cruises are also available. We are a heritage vessel and a unique steam ship as well as a charity dedicated to preserving The Danny, which is listed as 15th on the register of National Historic Ships.
All our crew are volunteers and we aim to keep our costs as realistic as possible, but coal, maintenance and travelling costs for us are expensive. Please show us your support and cruise with us or visit us whilst we are static at weekends when we offer free guided tours.
We also offer a selection of gin cruises in association with Liverpool Gin.