We are always looking for new ways to connect with and involve young people with the Danny, and are planning to expand our youth programme over this coming year, recruiting a group of young people who will play a part in shaping the Danny's story while learning new skills across art and heritage, maritime, events management, engineering and managing wellbeing.
Having your voice heard, and learning how you can shape events is a powerful experience for a young person, which can build confidence and resilience. Working together with your peers towards a common goal is a great basis for fun and friendship, and organising visits to young people working on similar projects in the UK is a great way to expand your thinking. Working alongside older volunteers who are delighted to see the next generation get involved and who are very much on their side, can be a very important and formative experience. If you think you might be interested, or if you work with a young person who might benefit, please get in touch. Please bear in mind that this programme will only be starting physically when social distancing allows for access to the Danny again.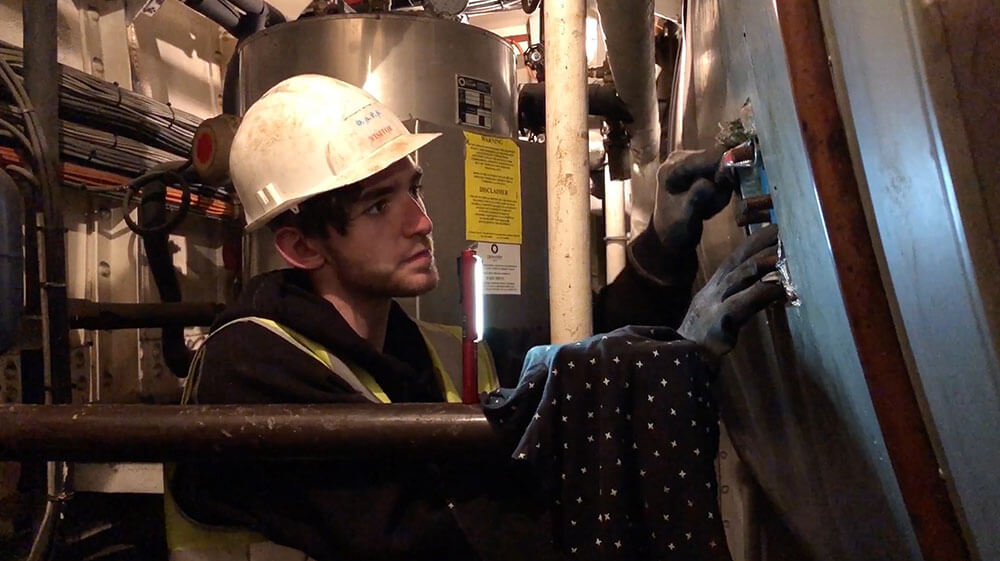 We have built up a number of projects working with young people, and feel we are ready to support a range of interests and ways of getting involved. To date, we have had 15 student placements in engineering, bringing together the big bag of skills and invention held by our older volunteers with the energy and enthusiasm of our young volunteers . We hope to build on and improve this process, offering opportunities for young people to have experience of the Danny when underway, as well as experience of the winter maintenance.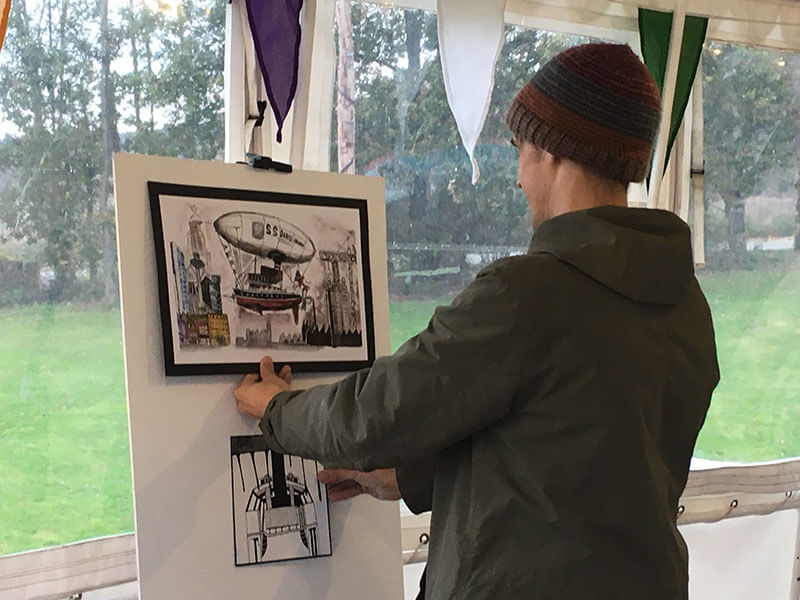 In contrast, we've inspired and been inspired by some amazing artwork by students at Cronton College, exhibited on board and at Widnes Library last year. We hope to work with artists and exhibition spaces so that young people get the opportunity both to create work and to curate exhibitions and events inspired by the Danny's heritage, design and character.
On the maritime side, we've worked with the Runcorn Sea Cadets, who have supported family and community activities, and we will continue to work with them and with partner maritime organisation on deck skills and on developing an understanding of both maritime heritage and maritime occupations and futures.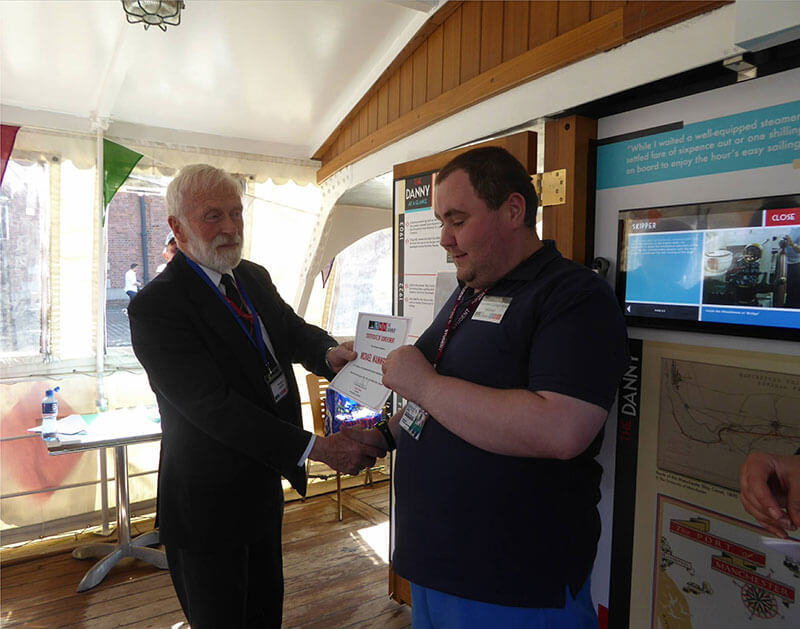 We have also supported young people with learning difficulties to complete a six week project around building independence, which culminated in them organising an Art Deco tea party for their family and friends. We aim to be flexible enough to support a wide range of young people's interests and abilities and to offer both group and personalised development opportunities.