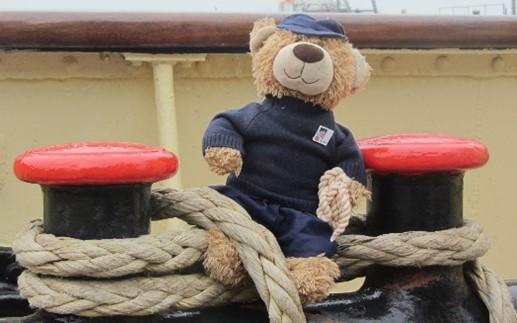 Heritage Open Day - Sep 17
Published: 15th Sep
Heritage Open Day - Friday Sep 17
On Friday 17th September, The Danny steamship is hosting an Open Day. Between 11am and 4pm visitors are welcome to have a talk and tour revealing the history of the UK's last remaining operational steamship. Listed 15th on the Register of National Historic Ships, the 1903-built vessel is now a living waterways museum.
Join one of the tours, led by volunteers who dedicate their time and skills to this icon of maritime history.
Learn about the restoration of the former maiden of the Mersey from volunteers who worked tirelessly for 15 years to restore The Danny to her former glory.
Chat with the men and women who give their time to keep The Danny cruising the River Weaver between June and October.
With its heyday in the 1920's, a century on, The Danny has embraced the latest VR technology so visitors can also drive the steamship. Developed this year, the experience gives guests of all ages the thrill of driving a steamship.
Littlies will be entertained on the The Teddy Bear Trail. The eight costumed bears – having been thoroughly briefed and taken up their positions onboard – are to be checked off on a specially designed map.
Dan Cross, Founder of the Daniel Adamson Preservation Society said:
"The Open Days are really important for the community as it gives us a chance to share stories about the ship's history and engage with people of all ages. Our talks and tours run all day and we welcome families to come aboard too. You never know, someone may love us that much they would like to join us as a volunteer too".
Location: Sutton Weaver Swing Bridge, Cheshire