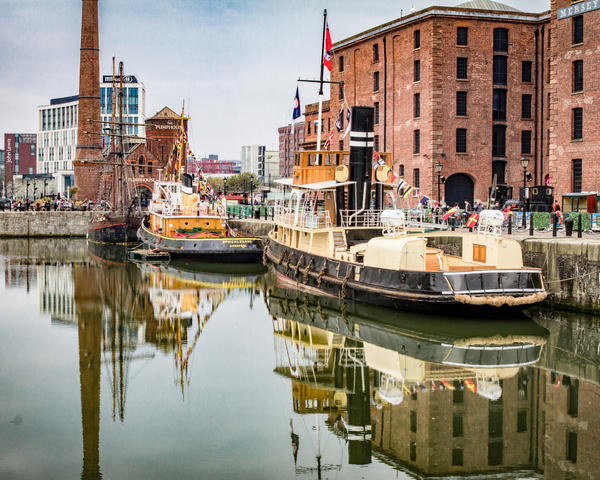 IWA Showcase event - Sep 21 & 22
Published: 19th Aug
Meet the North West's Canal Restorers.
A Free exhibition on Steamship "The Danny" in the The Royal Albert Dock, Liverpool
The North West's great canal heritage is to be celebrated in a unique event on the weekend of 21st/22nd September when 10 of the leading restoration societies will come together to promote the waterway movement and the benefit of their individual projects. The venue will be the steamship Daniel Adamson recently restored in a £5 million HLF supported project.
The 10 societies exhibiting come from as far afield as the Lancaster Canal to the north, Montgomery Canal to the South and Manchester, Bolton & Bury to the East.
Experts from the societies will be on hand to explain their current work and exciting plans to bring back into use some of the nation's important transport history assets.
In the ship's opulent art deco styled lounge visitors will be entertained to a full programme of informative presentations form a number of the organisations present and the Inland Waterways Association combined with the Canal and River Trust will have stands on the quayside.
Jim Forkin, IWA Chairman, Chester & Merseyside said "This exciting free event will showcase to the public the work of the societies to bring canals back to life. The North West has a history of 250 years of great transport and industrial heritage. Canals such as the Liverpool Link, have been proven to increase economic and leisure benefits at a local level".
Les Green, DAPS representative said "Liverpool was the hub of the North West waterways network as industry sought a deep water port to sell goods on world markets. The Albert Dock had a pivotal role from early days and the Danny, a 1903 steamship which was a tug on the Manchester Ship Canal, helped actually delivered the cargoes".