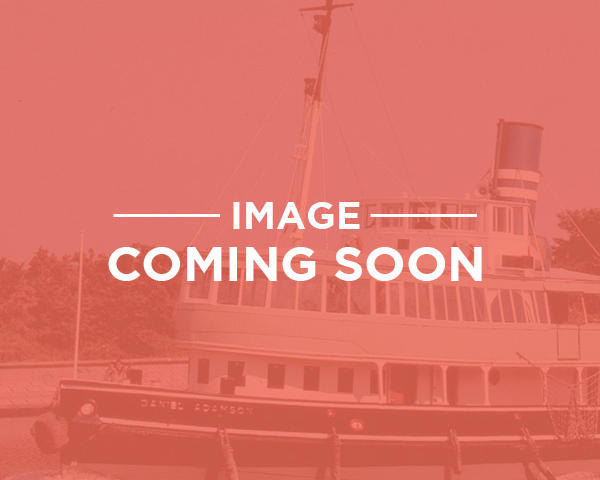 National Historic ships award for The Danny team
Published: 25th Nov
The Danny's team of volunteers are one on their own and now its official as they win a top award.
National Historic Ships UK (NHS-UK) 2021 Award Winners announced
National Historic Ships UK's annual awards ceremony is a celebration of maritime heritage around UK coasts, lakes, and rivers. It encourages people of all ages and backgrounds to engage with static and operational historic vessels through photography, volunteering, conservation, online activities and skills-based training.
The winners of National Historic Ships UK's 2021 Photography Competition, Marsh Volunteer, Flagship and Excellence in Maritime Conservation Awards have been revealed along with the announcement of five new Shipshape Network Hubs during a virtual Awards Ceremony. The event was filmed at Boathouse 4 in Portsmouth Historic Dockyard and featured special guest presenters lecturer, writer and broadcaster Paul Atterbury and historian Sam Willis.
The accolade of Photographer of the Year 2021 went to Fraser Gray after his image Thames Sailing Barges was chosen from hundreds of entries to scoop the winning prize of £500 vouchers of the winner's choice, and a classic smock.
Commenting on the winning image, judge Simon Stephens said: "This picture demonstrates the lovely artistic balance of the sailing and moored Thames barges in silhouette against the striking light conditions with shimmering reflections on the estuary waters."
The winner of the Classic Boat category went to Sandy Miller for his image Ethel Alice & Besom Fleet. Moment of beauty.
Classic Boat Magazine editor and judge, Steffan Meyric-Hughes commented: "Reflection shots like this are a staple of marine photography but rarely if ever have we seen one as good as this. The sea is as flat as a mirror which, together with the timing, must have taken some planning. The joy of this photo is, of course, the clarity of reflection of the smacks' rigs in the water. But there is also some nice composition at play here, with the masts and their reflections converging as they near the horizon, giving the image a pleasing geometric aspect."
The competition was strong with outstanding submissions from a wide range of entrants. The judging panel was delighted to see both professional and amateur photographers represented, although to ensure fairness these details are not disclosed when selecting the best photographs.
[Please see end of press release for details of all Photo Competition category winners.]
The 2021 Photography Competition was supported by Adlard Coles, Axis 12, Beckett Rankine, IBTC Lowestoft, Park Lane Press, Yarmouth Oilskins, Winter & Co and Classic Boat magazine. The venue for the Awards Ceremony was provided courtesy of the Portsmouth Naval Base Property Trust.
Now in their eleventh year, the Marsh Volunteer Awards recognise outstanding volunteers in the conservation or operation of historic vessels in the UK.
The Individual Marsh Volunteer Award was given to Tim Jepson of the Thames Sailing Barge Trust in Essex. Tim has played an active part in the organisation since 1975, working on two historic vessels owned by the Trust. Both as a volunteer skipper and working group leader, he has contributed a huge amount of time and energy on a wide variety of tasks, most recently replacing rotten deck timbers, making a new saddle chock from scratch, re-rigging, and fitting a new diesel tank for the vessel's engine.
The Marsh Group Volunteer Award was given to two winners this year. Firstly, to the crew of The Daniel Adamson Preservation Society of Liverpool which recognised the value of volunteering in combatting isolation and developing wellbeing, and which delivers a bespoke learning experience for schools. The second Group Award went to the volunteers and trustees of the Steamship Shieldhall Charity in Southampton who worked tirelessly during Covid-19 to make their organisation more resilient. This included upgrades to their website resulting in an increase in membership, creation of a 50/50 lottery scheme raising £6,000 in revenue and their new online safety training course for volunteer crew.