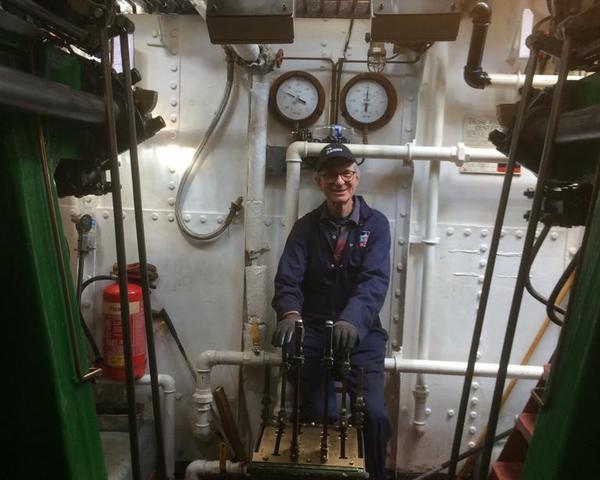 News from our Chairman
Published: 9th Jun
Our Chair Keith Levin has retired as Chair of our Board of Directors and Stuart Wood, who is Vice Chair, will be taking on the role as Chair on an interim basis until a permanent replacement is appointed.
Keith says:
"Shortly after I took up the position of Chair we were faced with the double whammy of the discovery of the damaged prop on the dry docking of the Danny followed by the impact of covid upon our operations and finances.
Now with the lifting of restrictions and the relaxation of lockdown and our plan to start our cruise schedule at the beginning of July there is at long last light at the end of the tunnel.
I feel that the time is right for me to step down as Chair which will allow my wife Angela and I to spend time with our family and in particular our twin grandchildren in Scotland and our new granddaughter in London.
It will also give me the free time for volunteering in the engine room on the Danny and to exercise the privileges of my private pilot's licence and follow my passion for flying.
I wish to thank my fellow directors on the Board for their support and help during my tenure as Chair and to thank our operations director Andrea for all her help and hard work during this most difficult time, and to thank Cathriona and Georgia for their efforts and dedication to the success of the Danny.
I intend to remain on the Board and to use my legal skills in assisting with any legal issues. I look forward to meeting up with members and volunteers on board the Danny when you can expect to see me in my overalls."