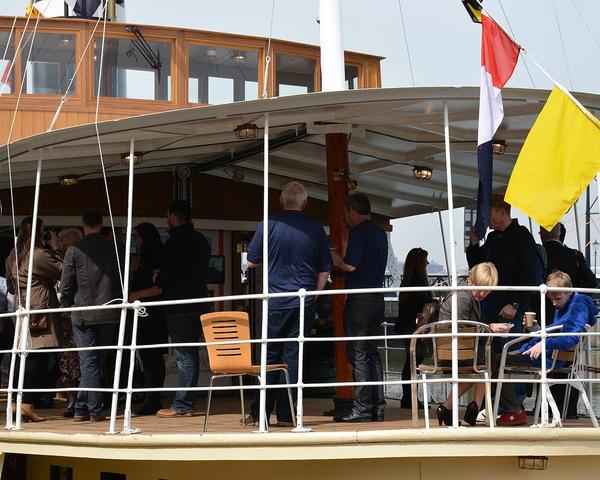 Our Open Days are Back - 29, 30 & 31 May
Published: 27th May
We will be open for guided tours at Sutton Weaver Swing Bridge from this weekend (Sat, Sun & Mon) and then every weekend until we start to cruise again 11am - 4pm.
We are able to offer tours of the ship for all who want to take a look and catch a unique glimpse of The River Weaver and The Sutton Weaver Swing Bridge from our prom deck and also get to look at our Art Deco saloons.
Here's what you need to know -
Please wait at our gangway and one of our stewards will show you onboard.
Please wear a mask
We have plenty of hand sanitizer stations
Get ready with the track and trace app as we will need you to scan our QR code, or we can give you a form to fill in
We can allow groups of up to 6 or 2 families in one group
We can allow only 2 separate groups onboard at any one time
Refreshments can be purchased and taken offshore
No pre-booking is possible