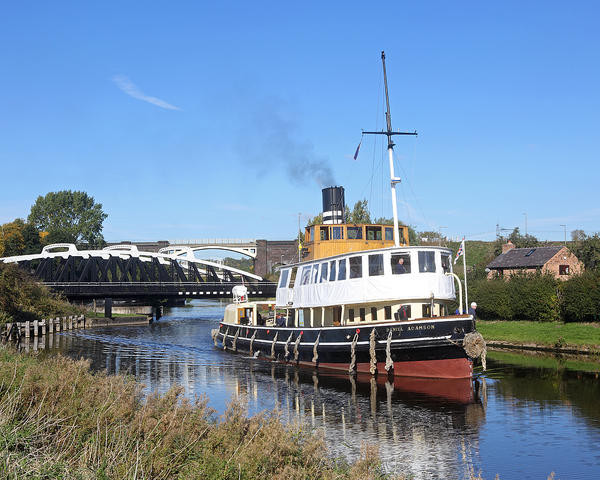 Support for Cheshire Charities
Published: 21st Nov
We are looking to support Cheshire Charities and Good Causes in 2019
We are offering our 1903 Steam Ship as a FREE venue for charities or community groups to use to organise their own fundraising events* such as family days, quizes, tea and coffee events, book sales, talks, craft events, bring and buy sales, food sales etc....
Our ship holds up to 80 people and will be berthed throughout 2019 at mainly Sutton Weaver Swing Bridge or Acton Bridge. We have refreshment facilities and a fully licensed bar which we will open during your event and toilet facilities are available for all guests.
Please get in touch should you wish to arrange a date to use us in 2019 (weekend dates are available when we are not cruising and mid-week dates can also be available).
We will also offer free guided tours of the ship to your guests.
Email [email protected] and we will do our best to help you
*the ship is available in the daytime only