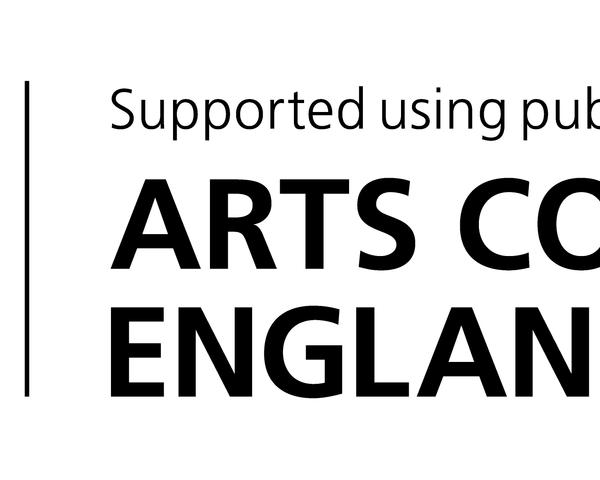 The Danny is awarded funds from the Arts Council's Jubilee Fund by Cheshire Community Foundation
Published: 5th May
The Danny historic Art Deco steamboat awarded £9,827 from the Arts Council's Let's Create Jubilee Fund by Cheshire Community Foundation
The Let's Create Jubilee Fund is ensuring that thousands of people from communities all across England will have the opportunity to take part in exciting creative events – all in celebration of the Platinum Jubilee. From puppetry and story creation, through to making crowns, carnival and art trails, there will be a huge range of exciting activities for people of all ages and backgrounds to get involved in.
As part of the project on the Danny, young people across Cheshire West will be taking part in creative site visits, activity days, a cruise, outdoor exhibition and celebration events. These will be taking place in May and June on the Danny at Sutton Weaver and the Anderton Boat Lift.
The Danny is working with two key partners. Youth Federation is a local charity that supports young people aged 8-25 in Cheshire, Halton, Warrington & Wirral to overcome the barriers in their lives and reach their full potential. Canal and River Trust maintains the rivers and canals and supports people to develop skills and improve wellbeing through engaging with their local waterways.
This partnership offers the young people a variety of ways to connect with their heritage and natural environment – from photography workshops and heritage tours to watersports, carbon literacy training, and social action. The young people will use the example of the Danny's restoration, despite having been consigned to the scrapyard, as a starting point for thinking what they want to take care of for the future. "The story of the Danny and the volunteers is a real inspiration – it's a symbol of resilience and community, and it's a beautiful and prestigious place for young people to feel welcomed. Just by the routes it travels, it literally connects the young people we work with, while also bringing them out of their areas to get new experiences." Kevin Bradburne, Youth Federation Director of Operations.
The young people's artwork and ideas will be printed off and displayed at a high-profile celebratory jubilee event at an important national landmark, the Anderton Boat Lift, one of the Canal and River Trust's 'Seven Wonders of the Waterways', and will remain on display throughout the Jubilee month of June.
The power to of the Danny to connect with the local community is reflected in the support for the project – the Danny, Youth Federation and Canal and River Trust have all contributed to the cost of running the project, but local businesses have also chipped in, with Dormex Containers and Route 66 at Sutton Weaver meeting some of the operational costs of hosting the young people's events.
For the Danny volunteers, who saved the Danny for future generations, it is wonderful to see young people coming on board and getting involved. "We have become increasingly aware that the Danny is a place that offers young people a real connection to the past, and creates the circumstances for them to connect with each other and with supportive adults. After all the isolations and in many cases the loneliness of Covid-disrupted school years, this is more important than ever now" Cathriona Bourke, The Danny Learning and Participation Manager
Made possible thanks to National Lottery players and administered by UK Community Foundations on behalf of the Arts Council, the Let's Create Jubilee Fund will support a huge range of projects throughout England. 44 community foundations have been awarding grants across the country.
Darren Henley, Chief Executive at Arts Council England said "The Let's Create Jubilee Fund is a wonderful example of our ambition to give everyone the opportunity to participate in and experience the arts, culture and creativity – made possible thanks to National Lottery players. This June, we'll see communities across England coming together to celebrate a historic milestone for this country. I'm excited to see these projects brought to life in villages, towns and cities across the country as our wonderfully creative communities celebrate The Queen's Platinum Jubilee."
Rosemary Macdonald, CEO, UK Community Foundations, said: "For community foundations, people and places are the priority and the Queen's Platinum Jubilee is a unique opportunity for people to get together and celebrate in their communities. We are proud to have connected Arts Council England with local organisations whose imaginative and exciting projects and collaborations with professional artists will bring communities together to enjoy marking this milestone moment in our history."
HM The Queen Elizabeth II is the first monarch to celebrate a Platinum Jubilee, having overtaken Queen Victoria as the longest reigning monarch in 2015. Her reign has been marked by a commitment to public service, reflected by her extensive programme of engagements at home and abroad, and support for over 600 cultural organisations, charities, military associations, professional bodies and public service organisations.