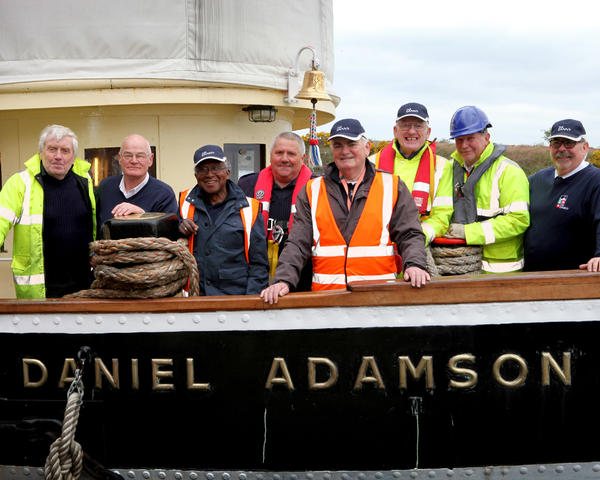 We are open for free guided tours from March 2nd 2019
Published: 25th Feb
We are offering free guided tours of our 1903 Steam Ship from 11am to 4pm at Sutton Weaver Swing Bridge from MArch 2nd and every weekend in March and April.
You will be welcomed aboard by our volunteer crew and given a guided tour full of interesting facts as you explore the ship.
You will be able to go into the sooty engine room where the coal is shovelled to keep the engine going, the wheelhouse where the captain takes control of the wheel and where you can toot the whistle! and ofcourse the jewel in the crown, our beautiful Art Deco saloons where the decadent wood panelling was originally destined for the Oceanic liners of the 1900's.
The saloons are as they would have been in 1936, with some original chairs and tables and carpets and fabrics matching exactly as they would when the rooms were originally created.
Our bar will also be open selling drinks and snacks and you are welcome to relax on the deck and enjoy a drink or two!
Our tours are completely free of charge, we simply ask for a donation to help us to keep our ship in steam. No tickets or pre booking is needed, simply turn up