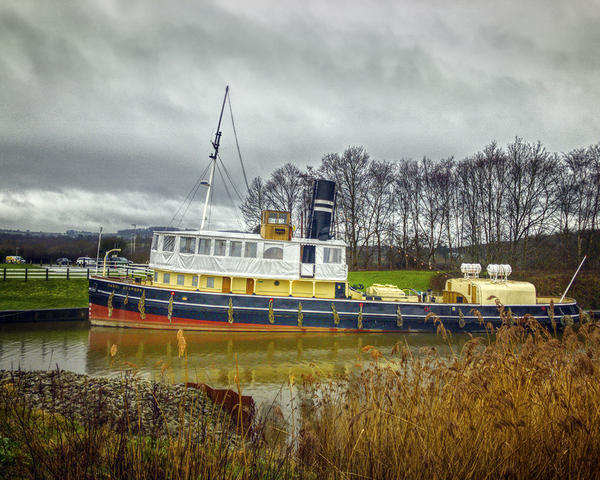 We are recruiting a new Chair to steer our society
Published: 1st Oct
The Daniel Adamson Preservation Society (D.A.P.S) is a Charity that was set up to renovate, restore and maintain the Daniel Adamson Steamship affectionately known as "The Danny". "The Danny" is a tug/tender launched in 1903 which was saved from scraping by D.A.P.S. in 2004 and is now sailing regularly on the River Weaver in Cheshire and beyond. The Charity is now seeking a new Chair for the Board of Trustees to take her into the next phase of her history.
Chair of Trustees
Unremunerated
North West England
The charity is seeking a new Chair of the Board of Trustees to move the charity forward in its aim of keeping "The Danny" afloat as a fully operational steamship to be seen, used and enjoyed by as many people as possible. The charity also has educational and outreach/community aims working with local schools, colleges, children and young people. The Chair will strategically lead a highly motivated and collaborative Board of Trustees and the Director, and will bring with him or her gravitas and a passion to further our strategic vision to maintain our unique steamship for all to enjoy. The Chair will be willing and able to take an active role in business development and in donor engagement.
The Chair of the Board of Trustees must to able to demonstrate:
Personal gravitas and authority to lead this unique local charity.
A passion for the strategic vision of D.A.P.S.
Strong interpersonal and relationship building abilities.
Tact and diplomacy, with ability to listen and engage effectively.
Ability to achieve consensus and commitment.
Strong networking capabilities that can be utilised for the benefit of the charity.
Ability to foster and promote a collaborative team environment.
If you believe you can make a significant contribution to the future success of "The Danny", we would love to hear from you.
The closing date for applications is Monday 28th October 2019
Interviews will be held on 22nd November 2019.
CLICK HERE TO DOWNLOAD THE APPLICATION PACK